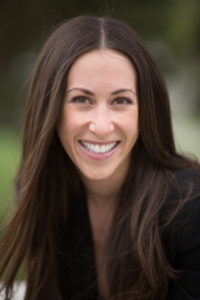 Abby Seeb, RD
Dietitian
Abby received her degree in Human Nutrition-Dietetics from Metropolitan State University in 2014 and completed her Dietetic Internship with Tri-County Health Department in 2015. She is a Registered Dietitian licensed by the Academy of Nutrition and Dietetics (AND). Previously, Abby graduated from University of Michigan's Ross School of Business. Abby is a member of the Academy of Nutrition and Dietetics and the Denver Dietetic Association.
Abby splits her week between LTFP and St. Anthony Medical Center and loves the variety of working with both inpatient and outpatient populations. Prior to coming on board, Abby was working as a Clinical Dietitian for CVS Health in their Enteral Nutrition Center. Her professional interests include preventative health, chronic disease management and weight loss. One of her favorite parts about her job is helping patients realize happy and healthy lifestyles by incorporating nutrition science. Abby also has a specific interest in creating customized meal plans for clients.
Originally from Ann Arbor, Michigan, Abby has been in Denver for over 5 years now and is certainly enjoying the better weather and mountain views! Abby enjoys skiing, cooking for friends and family, and traveling the world. Abby is married, and so far, they have a Havanese, Bobby Nugget.